THE DR BURGENER LABORATORY
The Dr Burgener laboratory follows in the footsteps of Dr Marc Burgener, who in 1960 founded the Lynell brand for post-surgical treatments. The brand's medical origins can be found in our formulas, with cutting-edge active ingredients from the world of aesthetic medicine such as fragmented hyaluronic acids, peptides, vitamins, AHAs, or collagen. Our ingredients are rigorously selected for their efficiency, technicality, and high quality.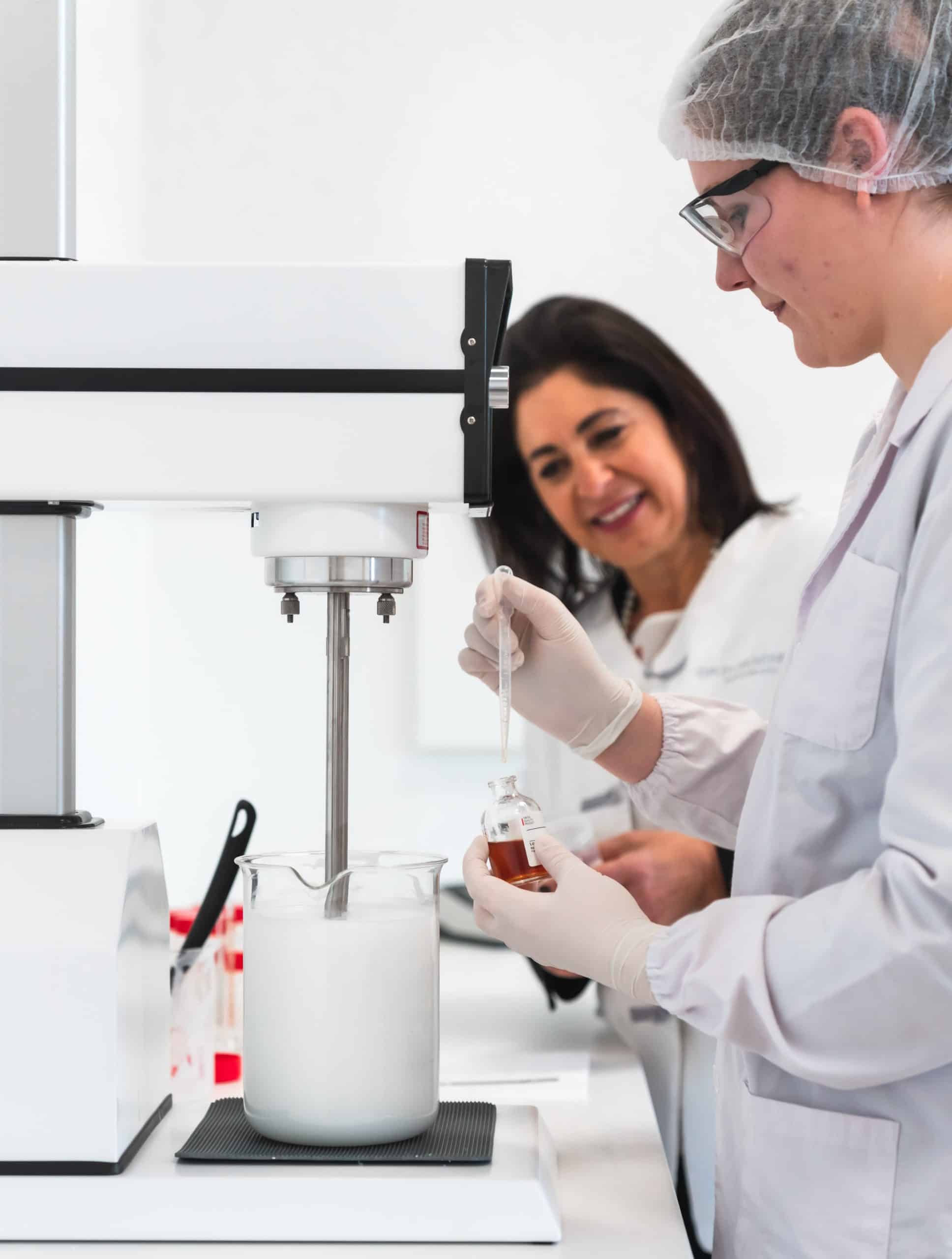 RESEARCH AND DEVELOPMENT PROCESS
Our products are designed with passion and high standards in our own R&D laboratory in Switzerland, with our teams of cosmetologists, pharmacists, dermatologists, and doctors.
Our formulas come to life mainly thanks to natural ingredients, which are respectful of the skin and the environment. We always favor short and local chains of production.
These formulas are then checked by a toxicologist and are sent for testing in independent laboratories before being produced in our laboratory in Switzerland.
The formulas created then pass into the expert hands of our therapists, who will experiment and trial with textures and technics to create remarkably effective treatment procedures.